HOT NEWS
SOLIDWORKS INNOVATION DAY 2019 – HANOI – 27.10.2018
Let's temporarily forget the image of the workshop the computer screen drawings symbols and numbers ... to drop in the green air sip the taste of juice coffee in moments Relax with...
INTRODUCE VIHOTH CORPORATION
First launched in Ho Chi Minh City in 2005 MTA VIETNAM has since grown in tandem with the industry becoming one of the largest and...
SUCCESS STORY
Use SOLIDWORKS to design the world's first smart electric guitar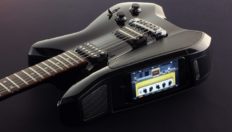 Every music and guitar lover has faced one or more of these challenges. Not able to jam when they travel simply because they can't carry their favorite instrument and the necessary equipment Have limited time but it takes time to set up and tune instruments or meeting a fellow musician but unable to jam together because one of you doesn't have all their equipment Wanting to...
How to model the Russia 2018 World Cup Football in SOLIDWORKS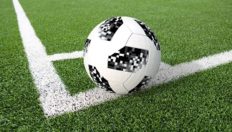 The World Cup is here again! The geometry of the football itself is always a little interesting. What panels make up the surface? Looking at the ball closely I could see that it was one shape tessellated 6 times - a weird cube as it were. So how can we model this up in SOLIDWORKS? Will we need complex surface tools? Weird lofts? No! We use...
VIHOTH Video Introduction